Our Company
Established in 1989, Applied Plastics Technology Inc. is 100% Canadian owned and has been delivering genuine value at very competitive prices for over 25 years. Our large, fully-equipped facility located in Langley, BC allows us to offer our customers in-house custom stocking programs and low minimum orders on stock items.
REPUTABLE MANAGEMENT
The management team of Applied Plastics has years of combined experience in the advanced plastics industry. Our company continues to be actively involved in the development of new products. And our reputation for first-quality craftsmanship is so solid, other kinds of businesses in the plastics field come to us for the express purpose of manufacturing their goods.
SAFE STORAGE - HIGH QUALITY PLASTIC CONTAINERS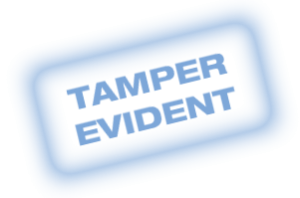 Our plastic containers come in a variety of sizes ranging from 150ml – 5L with the majority made in a "tamper-evident" style suitable for the food industry. These containers are also ideal for materials and supplies for industrial formulators.
From video storage and DVD cases to various plastic plumbing clamps and drains, Applied Plastics Technology is committed to their valued customers.

CUSTOMIZATION
The in-house molding and tooling department along with our specialized design engineer, use the latest in CNC Machinery and is available for your custom work.

Our in-house graphics department is capable of full colour offset printing to customize your containers and lids -saving you time and money with labeling.
LOOKING AHEAD!
Applied Plastics Technology is currently in the process of acquiring their AIB, HACCP and ISO Certifications. We realize the importance of these certifications in our industry and we are striving to achieve the highest standings.
The owners of Applied Plastics Technology are a hands-on team and involved in the efficient day to day running of our 24 hours/day 5 days/week plant. We believe all of our valued customers, from small companies to larger corporations, benefit with better service and a close working relationship.